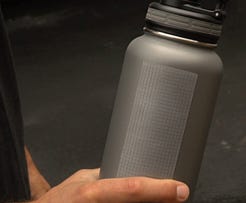 CatTongue Tape
tape provides grip on slippery surfaces
Shop now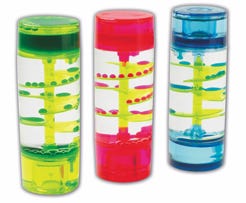 Spiral Tube Set
resource for quiet focus and developing creative language
Shop now

We can help you choose the right OAE for your
hearing screening program with a FREE verbal consultation
Learn More

Trends & Topics That Matter to You
Catch up on all of Dr. Heipp's amazing articles
Read Our Blog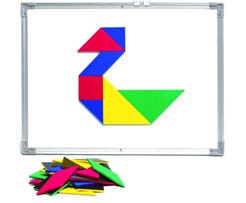 Giant Magnetic Foam Tangrams
geometric shapes, symmetry, and beginning transformational geometry
Shop now
.
Life with a disability can present a unique set of challenges, especially within a school setting. To help ensure students with special needs are given the best learning experience for their capabilities, investing in high-quality assistive technology is a smart choice.
Special education is a term applied to a wide range of disabilities and needs. We offer assistive technology options to aid in the ease of learning for all your students. With our wide selection of assistive technology products, creating a fun, safe, and student-focused learning environment has never been easier or more affordable. Featuring products tested for their performance and ease of use, our inventory offers assistive technology to aid students coping with disabilities in areas such as mobility, sensory abilities, hearing, speech, and more. From physical disabilities to learning issues such as dyslexia and social interaction disorders, find everything you need to help students perform at their highest level possible. We offer these assistive products in several forms to make sure you have a comprehensive method to address student needs. Choose from products in the form of books and worksheets for traditional lessons, software, and special technology devices catering to the specific needs of the student, interactive board games to make learning through disabilities more fun, and so much more. From improving articulation in students with speech impediments to teaching self-sufficiency skills with living aids created with physical limitations in mind, help your students learn new skills or improve on existing ones even further with these affordable assistive solutions. We understand developmental needs last for many years and students progress at their own rates. With this in mind, you will find products covering pre-school to teen so students can advance at their own pace and you can treat a scope of ages. No matter what type of assistive product you need, we have you covered to ensure students have the best chance possible of reaching their goals.
At School Health, we have spent the last 60 years dedicated to supplying schools with the highest standards of health care related needs. Our team would be happy to answer any questions you may have while shopping with us.