Theraworx® Protect
Keep athletes healthy with clinically-proved, advanced hygiene and barrier solution
Shop now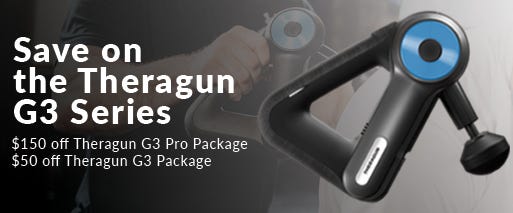 Take professional-grade percussive therapy to the next level
Save big on Theragun G3! Offer ends 3/31/2020
Shop Now
The world of sports can be a dangerous one with injuries occurring almost daily. From ankle sprains to pulled muscles, the world of sports medicine covers a wide scope of incidents that take place in the arena of a wide range of sports. With so much commotion going on and the health of your athletes at stake, having the right athletic training supplies ready to go can make a difference in how injuries are treated, as well as the success of the recovery of those injuries.
Our collection of athletic training supplies covers the entire scope of possible needs for your athletes. Our inventory of options features leading names from the health care industry for quality solutions you can depend on to provide the best care. One of the most common injuries experienced by players are muscle sprains or pulls. We offer one of the largest selections of braces to handle the most common, and more obscure, injuries to the muscle groups such as legs, knees, and backs. When you need options for rehabilitating injured students, we offer a range of options including exercise equipment, aqua therapy products, resistance bands, and much more. If you want to be ready for injuries when they happen, which is an important aspect of sports medicine, we offer several options for emergency response necessities such as first aid kits, slings, splints, and airway management. We also offer training tools to keep your team up to date regarding the standards and procedures of handling certain situational needs such as CPR and handling AED's. Whether you need nutrition guides to keep your athletes eating right or a heart rate monitor to watch for signs of trouble, we have you covered with our wide selection of athletic related health supplies.
At School Health, we have spent the last 60 years supplying various settings with high-quality medical supplies at an affordable price. We would be happy to answer any questions you may have about our selections while shopping with us.