Protecting vision and preventing blindness for a whole cast of characters is an important part of your job.
Receive a free 5-Year Partners in Care Warranty with your purchase of any Spot Vision Screener.
This $1,425 offer is an exclusive offer from School Health.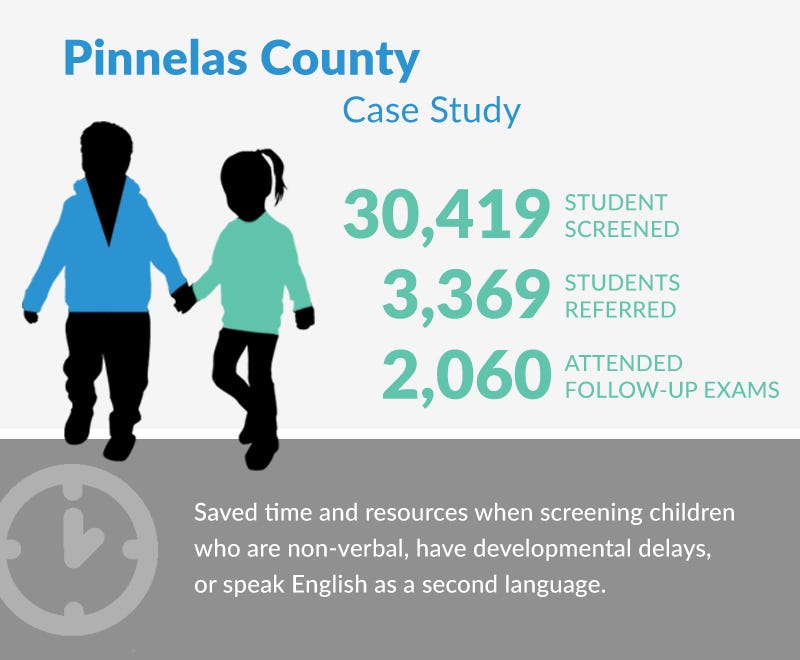 Welch Allyn Spot Vision Screener
Get fast and accurate results with the Spot Vision Screener.
Screening with evidence-based tools like the Spot Vision Screener helps make sure that you find and refer children that have vision challenges. And, the Spot's non-invasive screening method creates an easy way to get accurate results.

Pinellas County Schools used the Spot Vision Screener to revolutionize their screening program. Request a consultation and get a copy of the Pinellas County Schools Case Study to find out more.
Request Consultation

Key Benefits
Fast Screening
You can screen both eyes at the same time


Screening data is captured in just one second


Instant on-screen results offer easy-to-interpret 'pass' or 'refer' results
Provide Accurate Referrals
Reliable and validated results help you accurately refer students
Easily Save, Share, and Transfer Results
Import/export screening results for easy data management


Portable, Wi-Fi enabled design


One-page result certificates promote follow-up care
Ideal for Special Needs Children
Allows non-invasive screening from a 3-foot distance with little or no cooperation from the child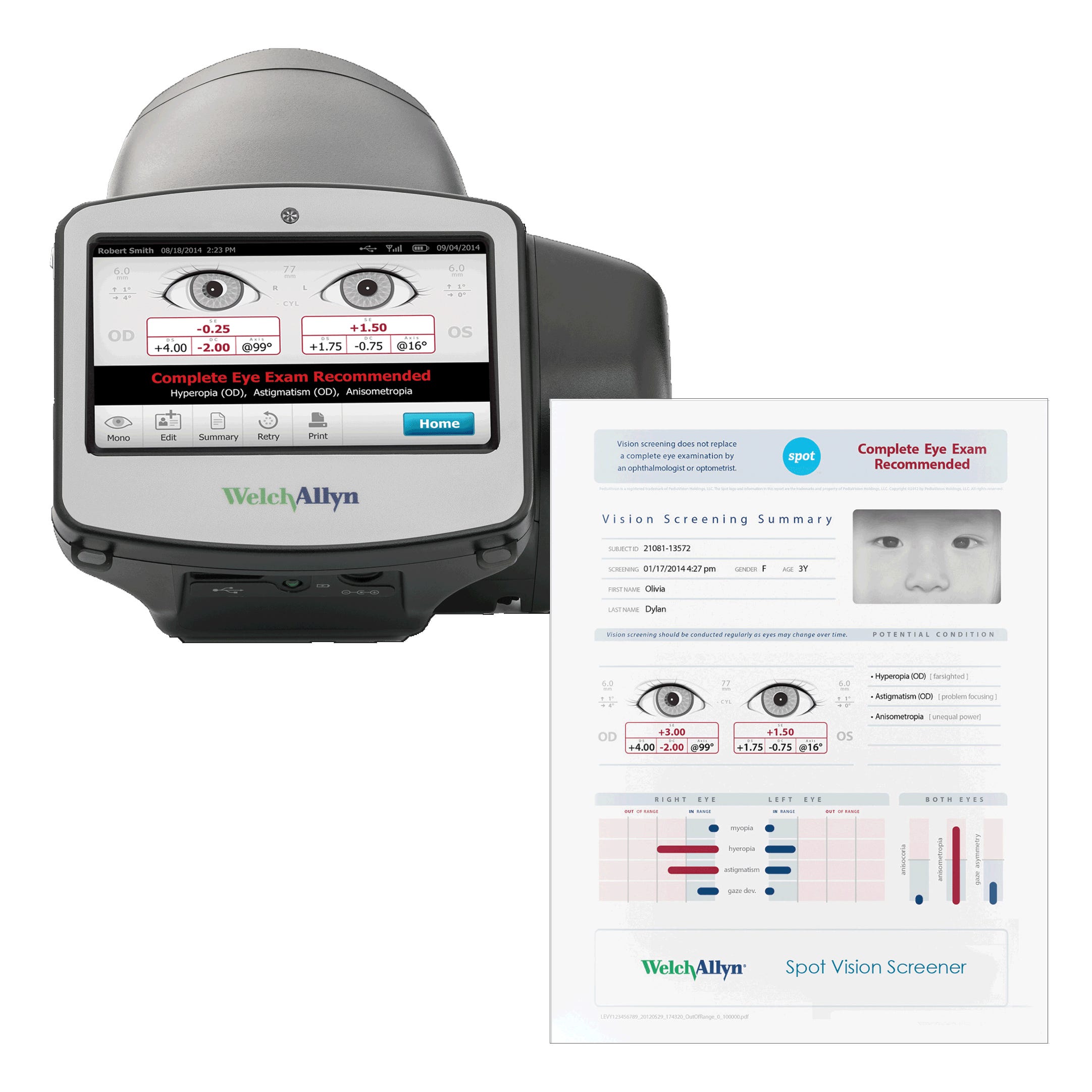 Watch Video
The past two years, the Half Helen Foundation has used the Spot Vision Screener to objectively screen over 18,000 children to detect vision impairments. See how the Spot has revolutionized their screening program.
Customer Testimonials
"Two years ago, our school was a "B" school. Last year we implemented a comprehensive vision screening program with proper follow-up exams and glasses for those in need. We feel our vision improvement program contributed to our school moving back up to an "A" school."
- Principal Brandy Hogue, Spirit Elementary School in Volusia County, FL
"The teachers reported an increase in grades. One teacher of an autistic student came into the office in tears, so grateful. The student now has glasses, stays in her seat and keeps working."
- Sarah Miranda, Vision Screening Coordinator at Palmetto Elementary in Poinciana, FL
"Thank you so much for letting us do a trial run with the spot vision equipment. A parent caught up with me in the hallway with a huge hug to thank us for doing the vision screening. The mother said she had just returned from the ophthalmologist with her child and the doctor was so impressed that we picked up the abnormal screening, he asked her what school her child attended and could not believe the nurse in a routine screening caught the abnormality."
-Susan Taylor RN MSN, Director of Health Services, Pine Crest Schooll
Revolutionize your screening program while
creating a better student experience.
Request Consultation