Improve Procurement of Health Products & Supplies with Ecommerce Solutions
Procurring your district's health products and supplies is easier with School Health. Our most convenient tools help you:
Access our vast product catalog and see your contracted pricing online


Simplify ordering


Reduce errors and duplication


Save time and money
What Solutions Do We Offer?
National, Regional, and Local Contract Pricing


School Health Contract Pricing


Punchout

Benefits of our Ecommerce Solutions

Reduce Costs

Eliminate Manual compiling of multiple orders from requesters


Streamline the P.O. process to make ordering less costly (Studies show that P.O.s can cost from %50-$150 to process)

Reduce Errors

Each person enters their own order, eliminating the need to reenter them or read illegible handwriting

Save Time

Save your supply lists so that you do not need to recreate your order every time


Spend less time ordering and more time supporting student health and learning

Streamline Approvals

Use electronic printouts and reduce the time needed to prepare orders and route them for approval

See Your Contract Pricing

Make contract pricing visible to everyone in your district
Contact Us about our Ecommerce Solutions
Key Features of SchoolHealth.com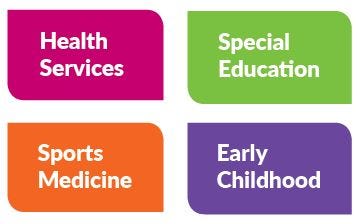 Access to the complete breadth of products and solutions we offer.


Find the products you need with intuitive category navigation and helpful search tools.


See the latest product introductions and special offers.


Save and Share a shopping list.


Use multiple forms of payment including:
> Purchase Orders
> P-Card
> Credit Card
Get Started with Ecommerce Solutions Today!
If an Ecommerce Solution makes sense for you, our Ecommerce Sales Manager will contact you to better understand your situation and needs.
Request Consultation